About Me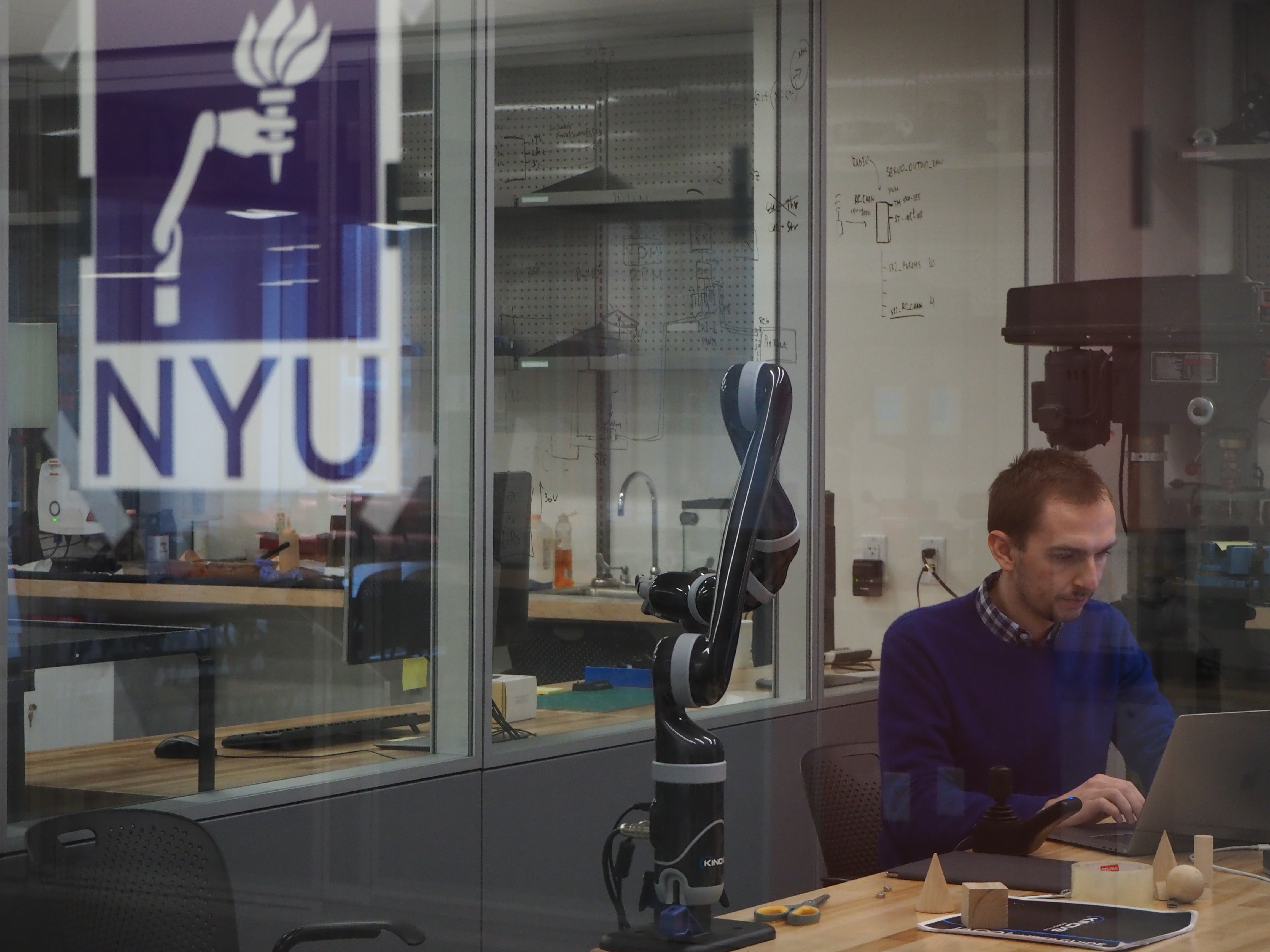 I'm Will Whitney, a PhD student working with Kyunghyun Cho at NYU. Before this I worked with Josh Tenenbaum and Tejas Kulkarni at MIT for my Master's. In a past life I started a company and went through Y Combinator.
Research interests
Currently I'm working on continuous (robotic) control. Previously I worked on generative models with interpretable latent spaces.
My interests include hierarchical reinforcement learning, structured latent spaces, and robotics. I am particularly interested in building agents that understand the world around them, including such concepts as object permanence, locality, and causation.
Publications
William F. Whitney, Rajat Agarwal, Kyunghyun Cho, and Abhinav Gupta. Dynamics-aware Embeddings. In review. 2019.
William F. Whitney and Rob Fergus. Understanding the Asymptotic Performance of Model-Based RL Methods. 2018.
William F. Whitney and Rob Fergus. Disentangling video with independent prediction. In Learning Disentangled Representations: from Perception to Control at NIPS'17. 2017.
Mikael Henaff, William F. Whitney, and Yann LeCun. Model-Based Planning with Discrete and Continuous Actions. arXiv preprint arXiv:1705.07177, 2017.
Vlad Firoiu, William F. Whitney, and Joshua B. Tenenbaum. Beating the world's best at Super Smash Bros. with deep reinforcement learning. arXiv preprint arXiv:1702.06230, 2017.
William F. Whitney. Disentangled Representations in Neural Models. Master's thesis, Massachusetts Institute of Technology, 2016.
William F. Whitney, Michael Chang, Tejas Kulkarni, and Joshua B. Tenenbaum. Understanding visual concepts with continuation learning. In International Conference on Learning Representations, Workshop Track, 2016.
Tejas D. Kulkarni, William F. Whitney, Pushmeet Kohli, and Joshua B. Tenenbaum. Deep convolutional inverse graphics network. In Advances in Neural Information Processing Systems, pages 2539–2547, 2015. Spotlight presentation given by William Whitney.